Barbara Ana Gomez's illustrated song lyrics
May 20, 2016
Illustrators can find inspiration in just about anything, but for Barbara Ana Gomez, that inspiration stems from her favourite songs. What started out as a personal project soon allowed the artist to embark on a career, sketching pieces influenced by the likes of Sufjan Stevens, The National, and Bon Iver.
"When I listen to these songs that I like so much, I just feel the urge to make a tribute to them in the best way that I can," she explains. "I've never been good at playing any instruments or singing in tune, so my tools are some pens and a computer."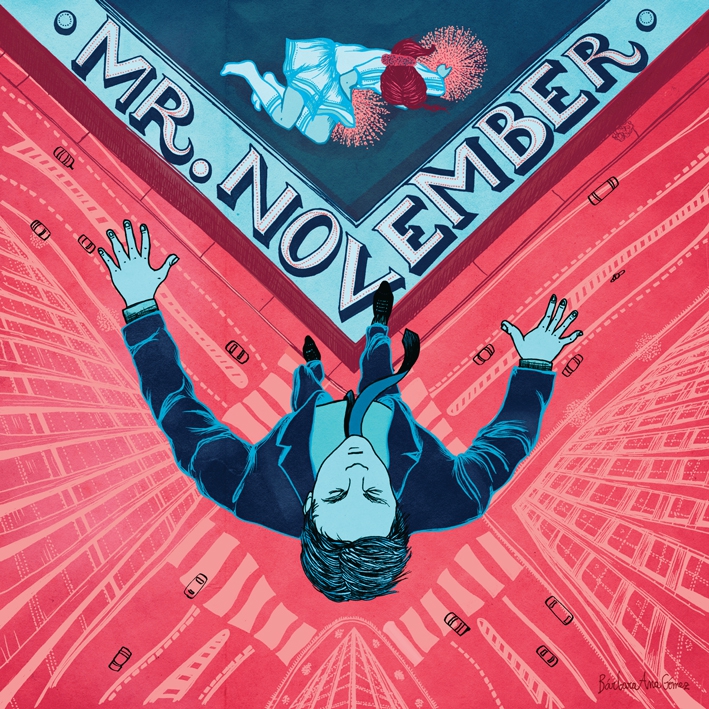 The prints quickly grew in popularity and last year, Gomez released her Illustrated Songs calendar. Seeing as Gomez never thought of embarking on illustration as a fully-fledged career, it's certainly a pinpoint in her process so far.
"I've enjoyed drawing since I was little – all my textbooks were filled with crappy doodles and song lyrics. However, I never thought about it as a career until I attended an Illustration course at the London College of Communication years ago," she says. "We got the chance to experiment with different materials and worked on very cool projects. My teacher Karl Foster was full of joy and enthusiasm and it was contagious!"
Thanks to her time at LCC, Gomez has gone from childhood doodler to one of the most exciting artists around. With a new Illustrated Songs calendar planned for 2017, as well as a few music commissions and a T-shirt range, embarking on an illustration career was the best thing she ever did.
Check out Barbara's work at barbarana.com.